Effortlessly Monitor & Compare the Performance of Your Franchise Locations
Your Online Reputation Is More Important Than You Think
See where you are missing the mark. Receive a Free Customized report card that shows you where your business rates online in these important areas below: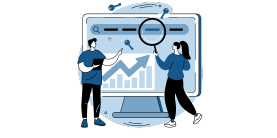 Boost Online Presence & Compare to Industry Average
Gain valuable insights into your listings' performance and understand how your business stacks up against industry benchmarks. Identify areas for improvement, ensure accuracy, and optimize your online presence for maximum visibility and customer engagement.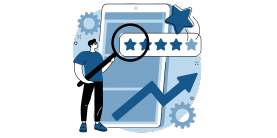 Ensure Accurate Listings Information for Customer Trust
Discover the sources where your information may be inconsistent and rectify any discrepancies promptly. By ensuring accurate listings information, you can build trust with your customers, improve local search rankings, and enhance your online reputation.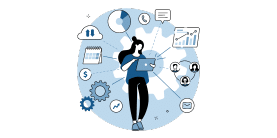 Leverage Customer Reviews for Business Insights
Dive into metrics such as the total number of online reviews, average reviews per month, average rating, and the sources of your reviews. Gain a comprehensive understanding of customer sentiment, identify areas of strength and improvement, and leverage the power of positive reviews to boost your brand's reputation.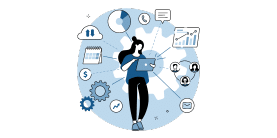 Optimize Website Performance for Online Success
Obtain insights into crucial factors such as page speed, content quality, and mobile optimization. Identify areas where your website can be improved to provide a seamless user experience and rank higher in search engine results. 
Maximize Your Business Growth
Complete the form below and recieve a complimentary online presence report on how your business is doing!