Effortlessly Monitor & Compare the Performance of Your Franchise Locations
Multi-Location Analytics for Enhanced Digital Marketing Oversight
Multi-location supports the ability to oversee thousands of franchise locations. Giving your team the ability to quickly organize important digital marketing metrics so you can easily see how all your locations are doing compared to each individual location.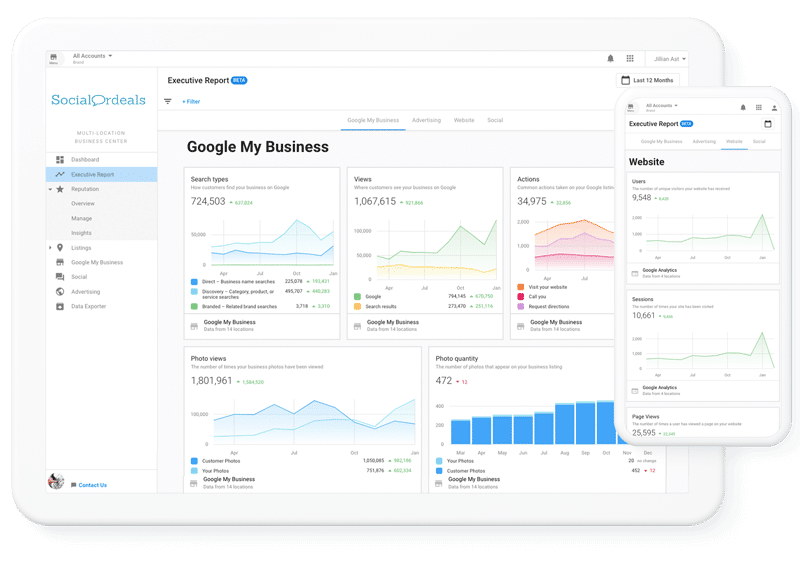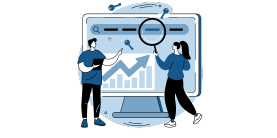 Find The Outliers
Each business is given a comparative grading, against other businesses in the brand.
Colors indicate the best and worst performers, allowing you to identify outliers.
Use table sorting and filters to find successes and issues.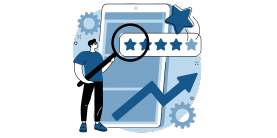 Quickly Access Common Workflows
Respond and manage reviews for all locations.
Manage and correct listings for all locations.
Drill down into single locations to access products, view account details, and examine the single-location executive report.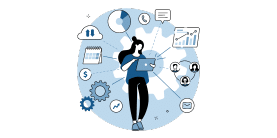 See The Big Picture With Insights
Custom date picker, to compare current performance to the previous period.
Visualize data in trendlines, sortable tables, and interactive maps.
Filter by geographic region.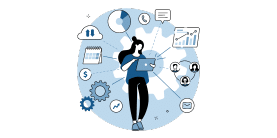 Amplify Brand Storytelling With Social Posting
Tailor your posts to individual locations through dynamic content and customization options, ensuring personalized messaging that resonates with local audiences.

Streamline your social media management by saving time and effort with the ability to post once and distribute content seamlessly across all your brand's locations.
Harness Data Insights for Network-Wide Growth and Success!
Get Multi-Location Analytics Today!
on't miss out on the opportunity to optimize performance, enhance decision-making, and propel your franchise network to new heights. Get started with multi-location analytics today and unlock the full potential of your brand's multi-location marketing efforts.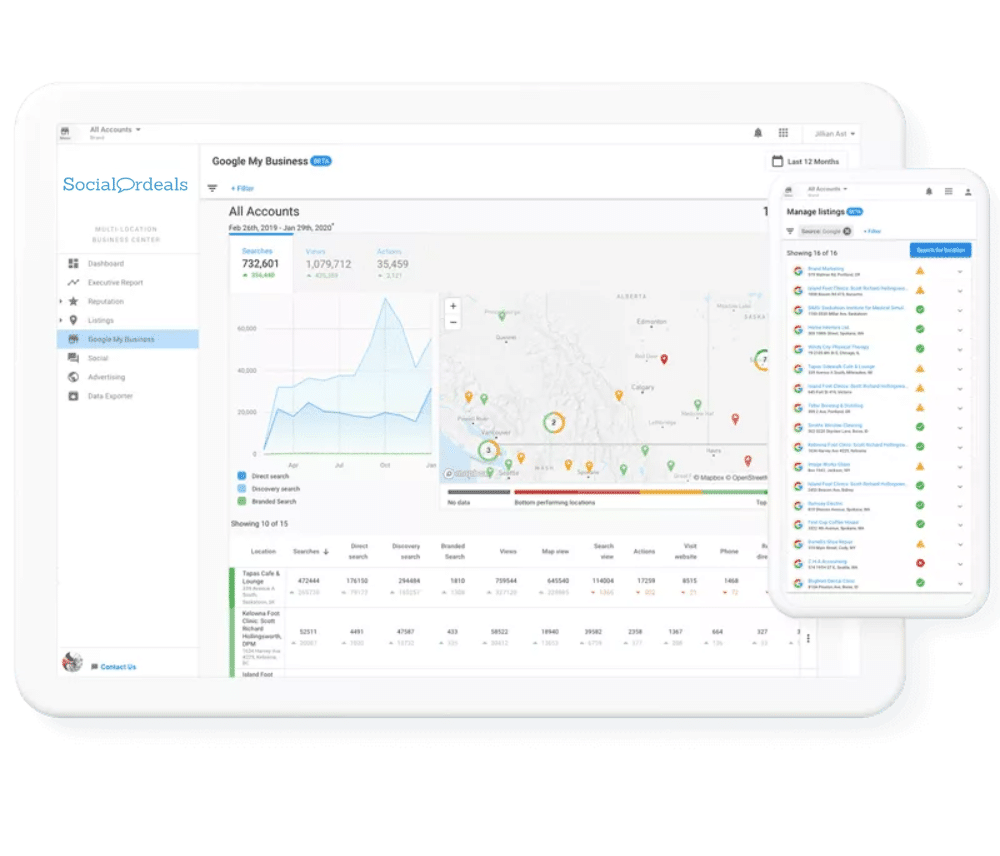 Maximize Your Business Growth
Complete the form below and recieve a complimentary online presence report on how your business is doing!