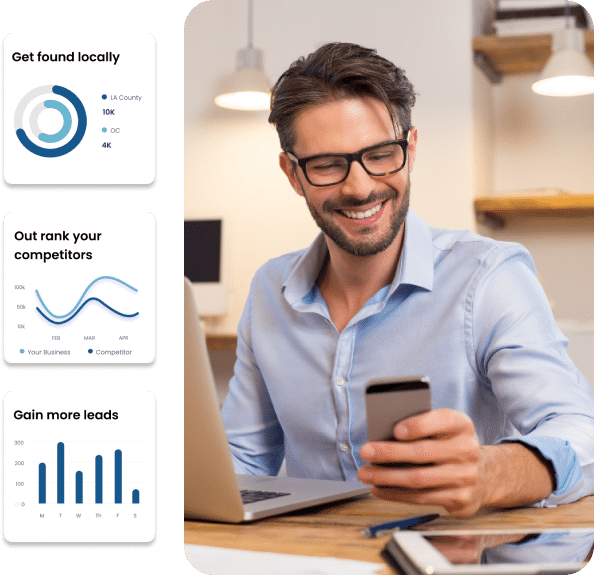 A DIGITAL MARKETING AGENCY NEAR YOU
With Over 20 Years of Experience
Servicing Los Angeles County, Orange County, and San Gabriel Valley
Why Choose Social Ordeals?
We Are The Ultimate Choice For Your
Google Ads
Web Development
SEO
At Social Ordeals, we are driven by a singular mission – providing real-world solutions for real-world problems. Whether you have a well-established in-house marketing team or if you're starting from scratch without any dedicated resources, we are here to partner with you and empower your business's success.
EXPERTISE THAT DELIVERS RESULTS:
Our team comprises seasoned experts in Google Ads, SEO, and web development. With a track record of achieving outstanding results for numerous clients, we have the experience and knowledge to propel your business to new heights.
TAILORED STRATEGIES:
Every business is unique, and we understand that. Our strategies are meticulously tailored to your specific needs and objectives, ensuring that your marketing efforts align perfectly with your business goals.
RELENTLESS FOCUS ON YOUR SUCCESS:
Your success is our success. We take pride in working tirelessly to help you achieve your desired outcomes. With Social Ordeals as your partner, you can stay focused on your core competencies while we handle the intricacies of online marketing and web developm
TRANSPARENCY AND COMMUNICATION:
We believe in building strong partnerships through transparent communication. You will always be kept in the loop about the progress of your campaigns, and we welcome your input and feedback at every stage.
Expert SEO for Business Growth
We offer a comprehensive SEO service encompassing both on-site and off-site strategies. Embracing an algorithmic approach to stay up-to-date with Google's ever-changing algorithms, our service includes a powerful network that facilitates business owners in enhancing their existing websites while fostering valuable connections among them.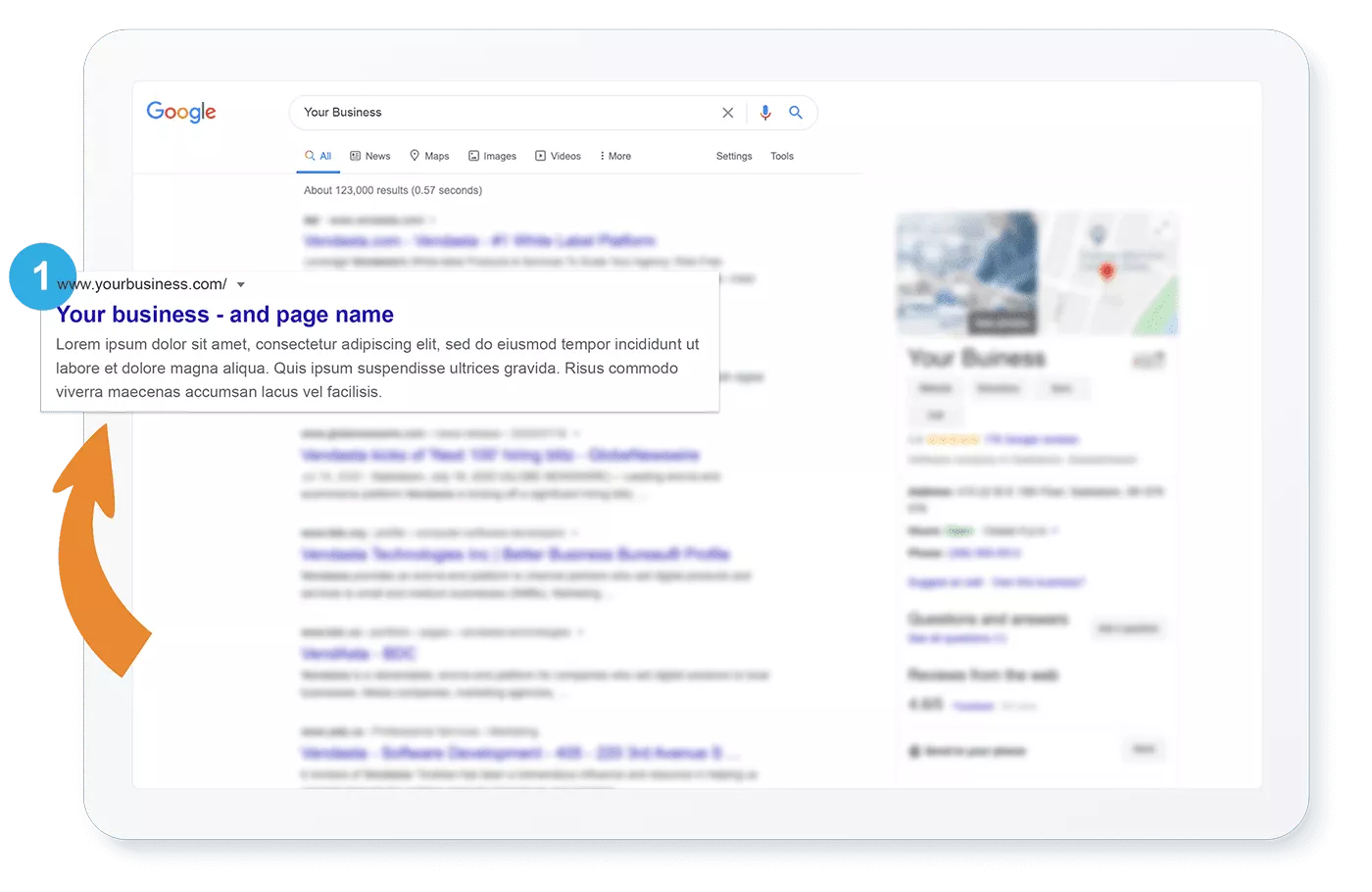 Unlock exponential growth and outpace your competition with our Google Ads experts! Whether you aim to ignite your business or dominate your niche, we can drive targeted traffic to your website. Through carefully crafted strategies, utilizing Search, Display, or Performance Max campaigns, we ensure your business shines brightly. By optimizing with essential metrics like demographics and audience targeting, our top-performing campaigns deliver exceptional results that set you apart from the competition. Get ready to take your business to new heights!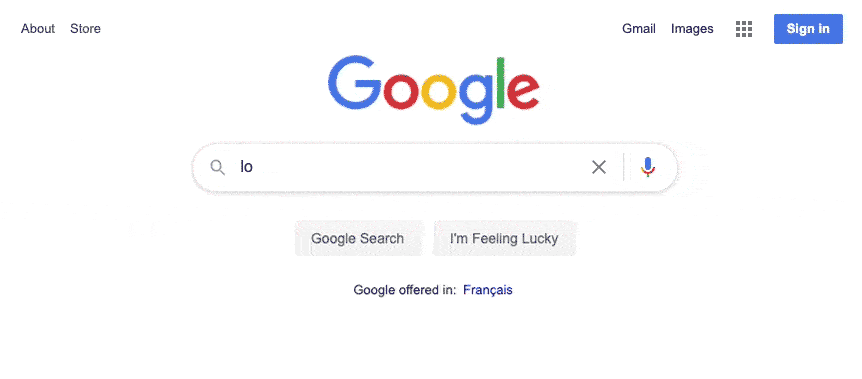 All in One Marketing Solutions
At Social Ordeals, we understand the complexities of online visibility, and we're here to offer real-world solutions for real-world problems. With expertise in SEO, SEM, Social Media, Listings, Business Profiles, and more, we specialize in enhancing your online presence and ensuring effective discovery. Our team of experts is dedicated to partnering with you, whether you have an in-house marketing team or none at all, to allow you to stay focused on your core competencies while we handle your digital marketing needs.

Social Media Management
We provide a comprehensive range of social media management tools designed to enhance your business's online presence. With our tools, you can effortlessly manage, understand, and optimize your social media platforms.

Reputation Management
What are People saying about your business? Highlight positive reviews across the internet and address the negative ones. Buying decisions are influenced by Online reviews 90% of the time.

Listing Sync
Build accurate business listings so you can appear in more places across the web. Improve your listings across more than 100+ sites. Incorrect business listings lead to lost sales opportunities and frustrated consumers.

Multi-location Management
What Our Clients Are Saying
Natalie Singletary
March 23, 2023
Celine with Social Ordeals was incredibly helpful in getting our second location - Good Dog Veterinary Care Smyrna - up and running! Celine went above and beyond in assisting with setting up our Google My Business Page including adding countless pictures, product descriptions and business information. Celine was always prompt in her responses and genuinely helpful in making sure that our second location launch would be successful. I felt like she wanted us to succeed! Celine was also very patient with my numerous questions and helped me gain greater knowledge of SEO + social + website optimization. Thank you Celine for the time you have spent assisting me with this project!
Cindy Jensen
February 9, 2023
Quick to address needs or the organization
Manoogi Manoogi
February 2, 2023
Social Ordeals is the real deal. I have tried countless others, and have failed. This organization is the only that delivers quality and is consistent. I highly recommend. You will be happy and satisfied. Thank you Social Ordeals for growing my business.
Leanne Mein
January 13, 2023
We have produced great results in our marketing efforts with this team. They have guided us through topics that are important but not well-understood in our industry. The Telus platform encompasses a lot of the social media access, so we able to analyze performance, make changes immediately and post content across all social media channels. The whole team is very responsive, knowledgeable and informative. We sincerely thank them for their great work.
Bret Weaver
January 4, 2023
This company is seriously the best all of them, Brittany does not give up on goals of our business and does not stop until the goals are reached. We have a small business and have went through multiple marketing agencies and I found them and we have moved up fast in Google and they are very personable and fast response time. They taught us more about how all this works in literally the first half hr of talking to them than any of the marketing agencies we had prior combined. We are very pleased and our business is thriving because of there hard work and attentive business. They are staying on our team till the end. Ty SocialOrdeals
Brad Schilling
December 13, 2022
I have been working with Social Ordeals for a couple years now and have been very pleased with the results. They always listen to my likes, wants and needs. The creative, response time, quality of content, and everything in between has been nothing less than professional and excellent. I would highly recommend anyone looking for a digital marketing agency to look no further than Social Ordeals!
Doug Patterson
November 22, 2022
We are extremely happy with the improvement in our ranking and accuracy in our social media channels / portals, and the ability to post and respond in one place to our clients / reviews. Katrina and Jared always respond promptly to any request.
Paul Walker
November 10, 2022
Great company to partner with on for Marketing needs. Chris and his team go out of their way to make sure you not only get the results, but also make sure they focus on making it as easy a process as possible.
dianna adams
November 2, 2022
great team to work with - timely, and attentive
Maximize Your Business Growth
Complete the form below and recieve a complimentary online presence report on how your business is doing!