Maintaining Your Online Image
Why You Need Reputation Management
Every minute, businesses are being shaped by consumers who are exchanging dialogue and sharing reviews about them online. And since 97% of consumers find local business info on the web, dental practice owners need a way to see what their clients are saying and a way to manage their reputation. Social Ordeals has the solution for your online success. Our Reputation Management reporting will show what people are saying about you, improves your visibility in local search, delivers automated alerts to maximize engagement and increase sales. Sit back and let Social Ordeals do the heavy lifting and HELP pet owners choose YOU!
Greater Online Visibility & Higher Review Scores
From Reputation Intelligence and Review Monitoring, to Online Listing Management, we ensure that your dental practice gets found. Reaching new clients through higher Google search rankings. Our proven solutions help you grow your review base and get valuable feedback to grow your practice.
Reputation Monitoring for Your Dental Practice
The Power of Online Reviews
80% of consumers trust online reviews as much as personal recommendations. For most people it's faster to check online or on their smartphone than to ask a friend for help.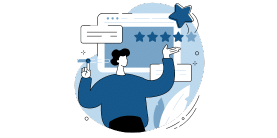 Unlocking Success with Star Ratings
Star rating is the most important review factor for consumers. A 1-star increase in your Yelp review can lead to a 5% – 9% increase in revenue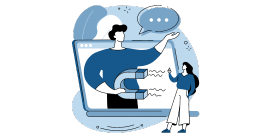 Influencing Consumer Choices
94% will consider using a 4 or 5 star rated business and 57% will consider a 3 star rated business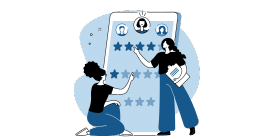 The Impact of Low Star Ratings
Only 13% will consider using a 1 or 2 star rated business
Get more reviews from customers both online and in-store with Review Generation. We can control which reviews go public and which stay private.
Hear what your patients are saying about your clinic on review sites, blogs and social networks. Good or bad, it all helps you grow and compete.
Our staff quickly responds to new reviews to enhance your social "buzz". Show shoppers that you care about your client relationships.
Positive reviews can be added to your website automatically. Your great reviews become your testimonials.
Schedule posts to all of your social media sites with a simple click, while our team of professionals post relevant content that boosts SEO. If you're not using a Social Media content dashboard, we have one that saves you time and money.
Social Ordeals adds your listings to over 300 online sites for SEO building citations. Google likes to see matching citations all across the web.
We ensure your online listings are consistent across the internet to grow your search ranking. Protect yourself with accurate business information everywhere: Online, Mobile, Search, Social Media, Yellow Pages, GPS and Mapping.
Receive regular, actionable reports that help improve your business.
See how your online presence compares to your competition.
Answer Questions In More Places
Our Listings solution allows you to control the facts about your businesses across 70+ digital services including Google, Amazon Alexa, Apple, Bing, Facebook, Yelp, Yahoo!, MapQuest, and more. With direct connections to all the places clients seek answers, our listings sync lets you be sure your practice's critical information is displayed online accurately and completely.
Save Time with Accurate Listings Everywhere, All the Time!
With our Listings Sync, you can control the facts about your practice across the industry's largest network of maps, apps, voice assistants, search engines, GPS systems, social networks, and data aggregators – all at once.
Enrich Your Listings to Drive More Business
Every place your practice appears online provides a unique, dynamic experience. Our Listings Sync makes it easy to add rich content like photos, videos, and more to your listings so you can bring your practice to life wherever clients are searching.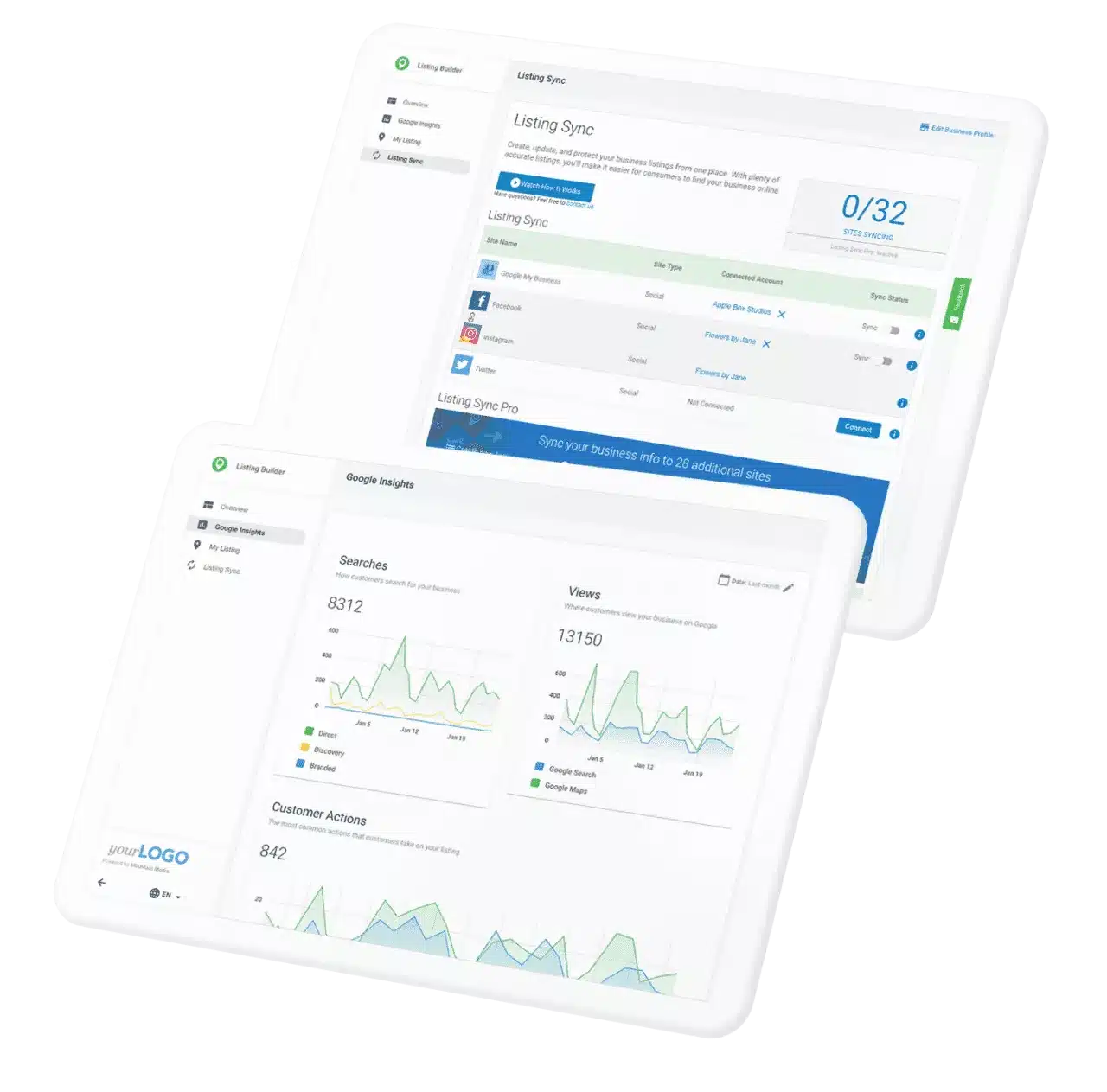 Start Your Free Digital Audit Report